Playing cards appeared in China in the 9th century - during the Tang Dynasty. The entertainment hit Europe in 1377. Over the past centuries, cards have become an integral attribute of casinos worldwide, including Golden Gate. Classic blackjack and several poker variations are available to guests of our premium chain.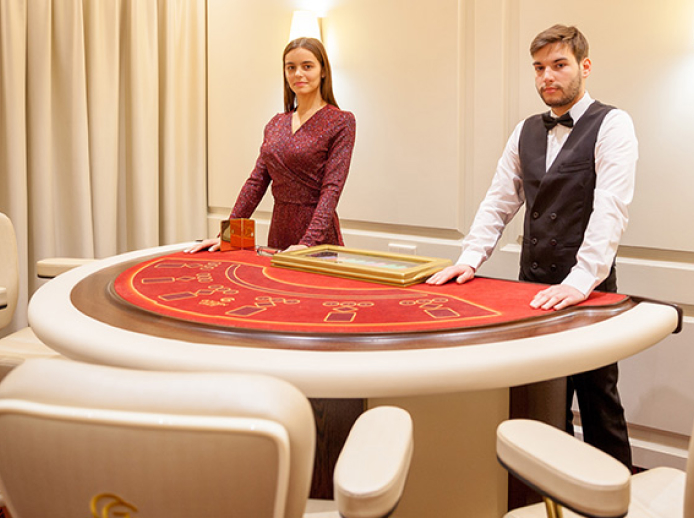 BlackJack
Blackjack has long gained cult status. It is a modernized version of the twenty-one game. The goal is to score 21 points (but not more) before the dealer. Each card has a specific value. To immediately get a winning combination, the blackjack, you need an ace for 11 points and one 10-point card (like a king, queen, jack or 10). If the sum is equal, the croupier calls it a draw. The game is open, and some bets are allowed to be insured. Moreover, Golden Gate offers guests additional rounds and branded bonuses.
Blackjack Features:
Elementary Rules
Variety of bets
Fast pace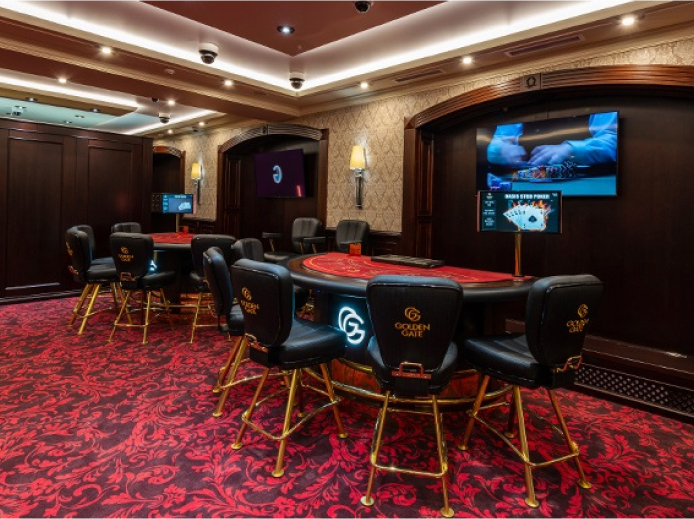 Poker
There are many variations of poker, the roots of which go back to the 19th century. However, the main goal is to get 5 cards and collect one of 10 combinations. Royal flush is considered the best - a set of all the five highest cards in one suit. The highest cards, the stronger the combination. Other powerful combos include straight flush, four of a kind, and full house. Classic poker and its alternative variants are available at the Golden Gate tables. Like "Texas Holdem", which is partly played openly. Other types include six and three card poker, as well as Golden, Nuovo and Oasis Poker. Rules of these games are slightly different so that casino guests can always refresh their gaming experience.
Poker Features:
Combines player skill and luck
Develops logical thinking
Immerses in the atmosphere of the casino
Golden Gate is not bluffing, calling poker and blackjack the main trumps of the chain. Among the variety of card games, it is easy to find the best entertainment. And attentive croupiers will make sure that guests quickly master the rules and fully join the luxurious casino atmosphere.